The human body is a miracle in itself and we see a number of new products which come in the market every now and then so that we can keep all the parts of our body in a healthy state. Hair plays an important part in the looks of a person, be it a woman or man and you will find a number of people who go for various treatments to get healthy and shiny hair.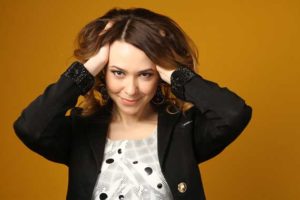 As Keratin has become very popular in today's time, we see a lot of people taking this treatment to get the best of their hair.  So, if a person becomes tired of fizzy and messy hair, the Keratin treatment proves very helpful in providing silky, smooth, fizz free and soft hair.  This is the reason why most of the good hair salons recommend to use the Keratin treatment, Keratin which is a natural protein is also found in the nails, skin and hair and this protein also increases the elasticity and strength of the hair.
The natural protein which is there in the hair is lessened after a time period because of the exposure of the hair to the harsh and bad weather and lack of proper care.  Keratin is the best and safe way for smoothing and revitalization for straightening of the hair. The application of works for the purpose of restoring the elements of the hair which are lost over a period of time, Keratin helps in providing the hair shaft or the cortex for the purpose of releasing strong bond so the hair which can make the hair curly and fizzy.
There a number of brands which provides Keratin treatments in different price ranges and one can generally use all of them. Though, while looking for Keratin treatment, there is one thing which one person should consider and the careful thing is reading the labels which are there on the product, and make sure that it should not contain more than2% of formaldehyde as it can harm the hair in a very bad way which will end the most horrendous results.
The high content of formaldehyde can prove really risky for the hair though the side-effects of the high dosage of formaldehyde can be very bad for the hair. There are also companies who provide formaldehyde free keratin treatment.
As there are a number of companies who provide Keratin, you will also many of the good ones which provide formaldehyde free keratin treatment as this can actually be really harmful to the hair as it damages the hair quality and hair roots. Thus, this is one of the most important part is to consider the content of this chemical.
The reason why Keratin is considered better than the other hair products is that it has fewer chemicals which other hair products are full of. So, if you are looking for Keratin treatment, then you can certainly go for it, though be careful about the basics.